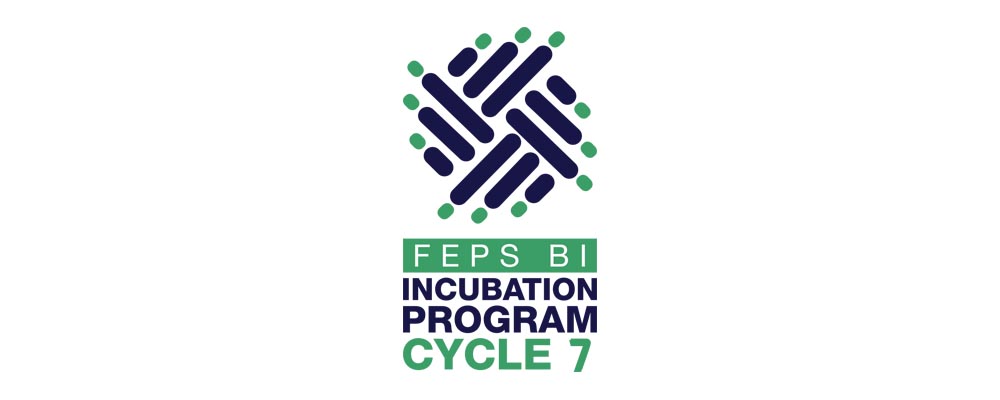 Cycle 7
 Applying Conditions for the Incubation Cycle:
To have at least one partner.
The age of the team members should be between 21-35.
The team members/one of them should have at least two years of work experience.
Commitment of at least 2 team members to attend the boot camp, and allocating 12 hours per week to the program to attend mentorship sessions and in-house exercises.
Presenting a clear revenue generating model with clear potential for growth at the local and regional levels.
Submit a Prototype that shows all aspects of your startup.
Target Sectors:
Hardware Technology.
Green Economy.
Fintech Technology.
Import Substitution.
Creative Economy.
Circular Economy.
شروط التقدم لدورة الاحتضان:
أن يكون هناك على الأقل شريك واحد.
أن يكون سن أعضاء الفريق ما بين 21- 35.
أن يتمتع أعضاء الفريق/ أحدهم بسنتين على الأقل من الخبرة العملية.
التزام 2 على الأقل من أعضاء الفريق بحضور المعسكر التدريبي الـBoot Camp، وتخصيص 12 ساعة أسبوعيًا للبرنامج لحضور جلسات التوجيه وورش العمل.
تقديم نموذج واضح للإيرادات/ Revenue Generating Model مع وجود إمكانيات واضحة للنمو على المستوى المحلي والإقليمي.
تقديم نموذج أوّلي / Prototype يوضح كل جوانب مشروعك الناشئ.
القطاعات المستهدفة:
يجب أن تقع فكرة المشروع المتقدم في أحد القطاعات التالية:
تكنولوجيا الهاردوير. Hardware Technology
الاقتصاد الأخضر. Green Economy
التكنولوجيا المالية. FinTech Technology
إحلال الواردات. Import Substitution
الصناعات الإبداعية والثقافية/ الاقتصاد الإبداعي. Creative Economy
الاقتصاد الدوار. Circular Economy
التكنولوجيا الحيوية BoiTechnology
Incubation Program Perks:
Co-working Space at The Premises of Faculty of Economics and Political Science, Cairo University.
Mentorship And Coaching along the 20 weeks incubation period.
Access To Cairo University Facilities and Staff.
Deal With a Professional Team with Expertise.
Networking and Chance to Showcase their Ideas at Events/Exhibitions.
Free attendance to Awareness Program workshops.
Exposure to our diversified community partners and benefits they offer.
Seed Fund up to 50,000 Egyptian Pound in cash and 150.000 In kind services.